If your journey takes you to Prague before the 3rd of September, you have the chance to literally hit three birds with one stone. In the dark casemates of Vyšehrad, in the impressive hall of Gorlice, the old ammunition storage east of the Brick Gate, you will find the glass work of artist Jiří Pačinek, an exhibition named Glass Underground. This unique and brilliant place for the exhibition is really worth a visit, the mixture of glass and stone, the darkness inside the walls of Vyšehrad with the company of the original sculptures from Charles Bridge, the permanent spectators of the exhibition, makes this a wholeness that you don't want to miss. The glass work itself merges into the environment in a way that it's hard to think of the Gorlice hall without them after seeing them in place. Beauty is in the eye of the beholder, so I wont say too much about it, but personally this work touched me in a way that I can not really explain. But if your interest is not with Glass Underground a visit to the old casemates is still worth it.
More photos from the casemates and Glass Underground can be found HERE.
CASEMATES AND GORLICE
The Vyšehrad casemates and the Gorlice hall are worth a visit in itself. This will not take too much of your time if you for some reason are on a tight schedule, also your wallet will not suffer too much, the tickets for the tour are more than pricewise reasonable. There are tours in English and Czech and printed text tours in multiple languages. There is something magical walking inside the walls of Vyšehrad, you can really feel the the hum of history. Of course the Gorlice hall with its six original sculptures from the Charles Bridge are also something you don't want to miss out on. The origin of the statues is something many tourist guides or even tourist books forget to mention when referring to the history of Charles Bridge. But if your interest is not with the casemates and the Gorlic hall, a visit to Vyšehrad is still worth it.
More information about the casemates and Gorlic can be found HERE.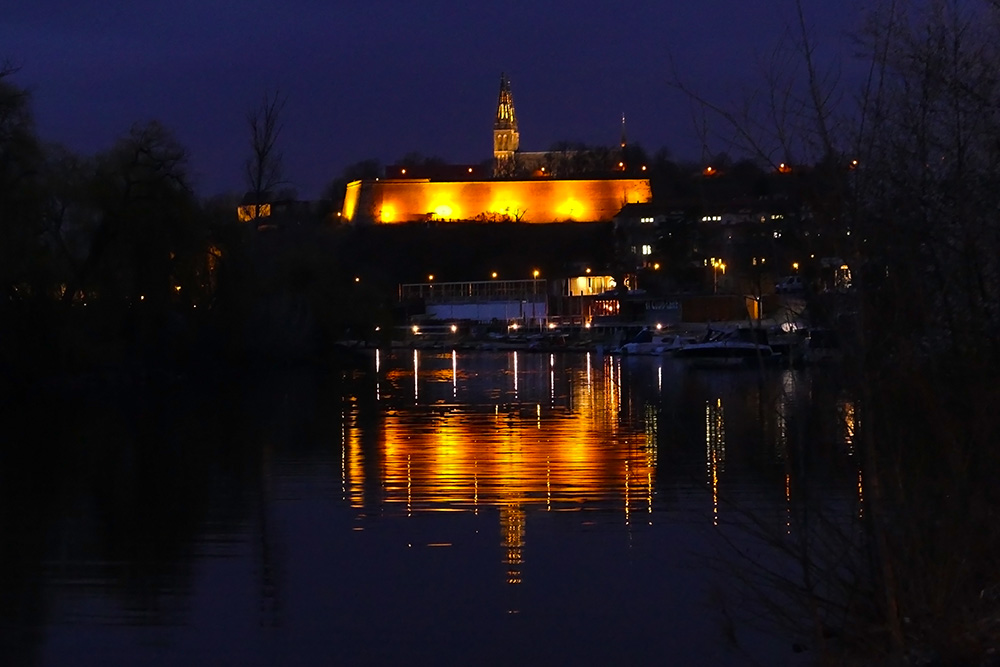 Vyšehrad, the pearl of Prague
Do you need a break from the hectic way of life in the city, a view over Prague with its castle that's outstanding, or a place where you can find the local population and a place that for some reason is not overcrowded by the normal tourist? If the answer is yes, Vyšehrad is your place. Vyšehrad itself has a history that goes back to the latter half of the 10th century and I will not even try to make a summary of it, I leave a few links below where to get all of that information. But
Vyšehrad is really a must see place if you're in Prague. There's a reason why the locals like to come here, and at the same time it's little of a mystery why the average tourist hasn't found it. The green areas, the Church which is actually one of Prague's five basilicas, the whole relaxed feeling that you'll find here is also unique for Prague, and, and and… Trust me on this and take some time and visit Vyšehrad, you will come back! Here with your spouse? Vyšehrad is said to be the most romantic place in Prague 😉
Links to the history of Vyšehrad:
https://www.prague.eu/en/articles/vysehrad-the-seat-of-the-first-czech-king-14978